Consumer behaviors are constantly changing as well as moving towards better quality of living. As TIPAK serves both domestic and international customers, we utilize a standardized system to ensure consistent product quality control and service provisions that conform to international standards. In the manufacturing process at TIPAK, the Production Control System and the Enterprise Resource Planning (ERP) are put to use. Our aim is to be able to meet customer requirements in terms of costs as well as quality.

GHPs
GHP (Good Hygiene Practice) is the hygiene standard in manufacturing.

HACCP
HACCP (Hazard Analysis and Critical Control Point System) is a hazard analysis and critical control point system.

BRCGS
BRC/IOP for Food Packaging (British Retail Consortium-Institute of Food Packaging) is an international standard developed by the British Retail Consortium. Focus on ensuring the safety and hygiene of packaging and packaging materials produced in accordance with legal requirements, to provide customers with final consumer protection products.

ISO
ISO is an international standard. (International standard) is associated with enterprises and organizations around the world that recognize ISO certification, thus demonstrating that the organization has systematic management standards and international quality.
ISO9001 (quality management system) is the international quality management system related to soil organization quality management, focusing on continuous improvement, to provide customers with products and services in accordance with customer requirements, legal requirements.
ISO 14001 (Environmental management System) The enterprise environmental management system reflects the enterprise's commitment to the environment. It will limit the impact on the environment, realize policy-based products and services, enable customers to obtain products and services from the responsible place of origin, and focus on environmental sustainability.

HALAL
HALAL is a product certification standard that indicates that any production, service or distribution is not contrary to Islamic law, thereby ensuring that the product received by the customer is approved for Muslim consumption or that you are safe to use.

Carbon Footprint
CARBON FOOTPRINT Is the embodiment of corporate responsibility. Produce products in accordance with transparent, sincere and environmentally friendly ESG( environmental, social, governance) operating principles to reduce carbon emissions.
CFP (Carbon Footprint of Products) The amount of greenhouse gases emitted per unit of product during the life cycle of the product is calculated in terms of carbon dioxide emissions from the raw materials obtained, transported, assembled, used and treated.
CFO (Carbon Footprint for Organization) Corporate activities such as fuel burning, electricity consumption, waste management and transportation emit greenhouse gases, and the carbon dioxide produced is measured in tons.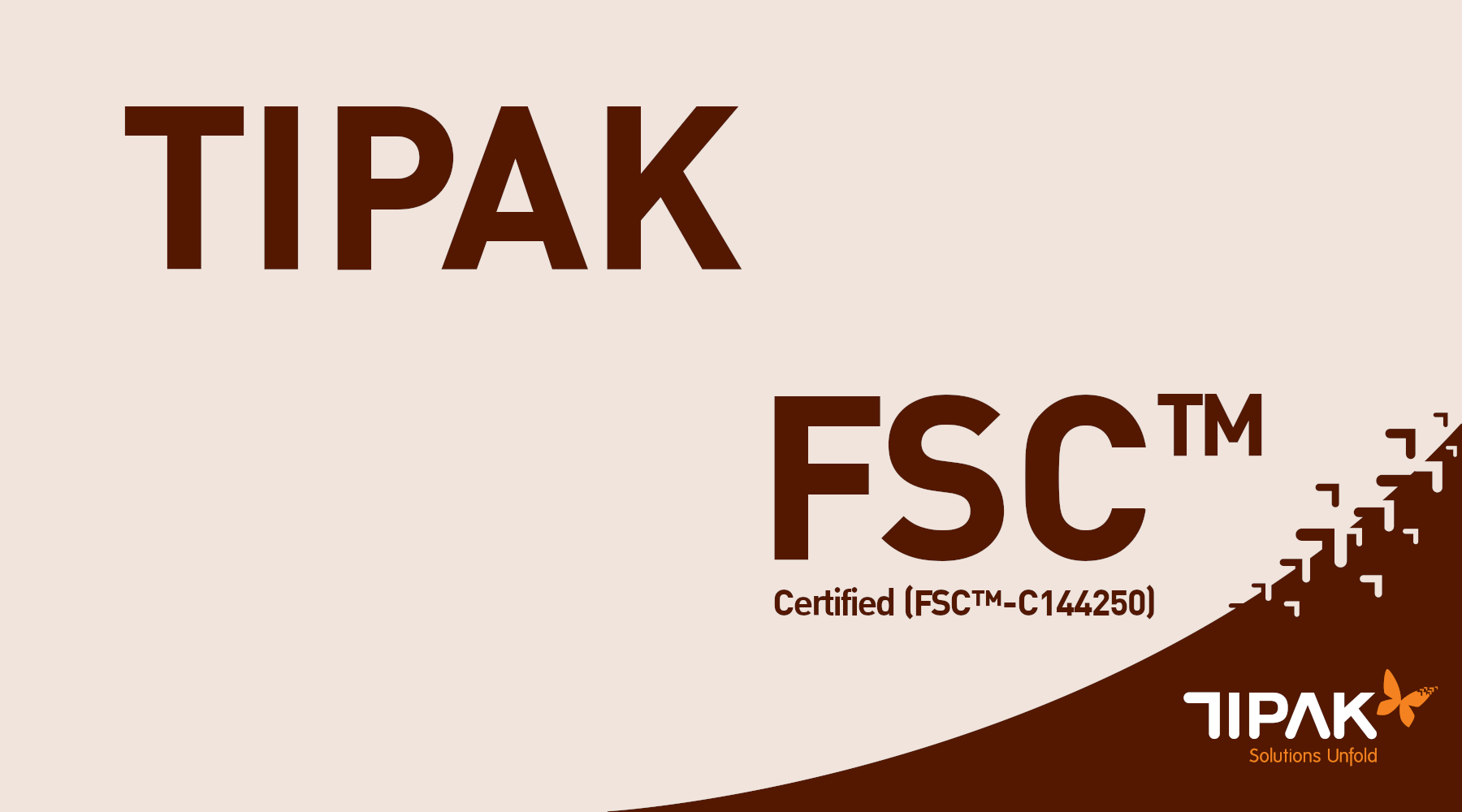 FSC
FSC CoC (Forestry product chain-of-custody) Product certification is legal and traceable throughout the supply chain, from controlling the acquisition of raw materials through the manufacturing and distribution process to the customer. This helps build consumer confidence that products are sustainably managed and environmentally responsible.
Subscribe to our newsletter & get all the latest news.
Copyright © 2018-2022 บมจ.อุตสาหกรรมไทยบรรจุภัณฑ์. All Rights Reserved.